Type Tennessee whiskey into Google and all the search results show music videos of Chris Stapleton. Although that's the first thing that comes to my mind when I hear Tennessee whiskey, this article is going to teach you about Tennessee whiskey alcohol.
Get ready to impress your friends with all of your Tennessee whiskey knowledge.
History of Tennessee Whiskey Alcohol
In the late 1700's, Scottish and Irish immigrants settled in Tennessee and were the first to bring whiskey to the area (1).
As the whiskey business started to boom, farmers got smart and realized that they could turn a bigger profit from their corn if they used it to make whiskey. Until this point, whiskey was mainly made using rye.
Fast forward decades later to 1830. Alcohol consumption was at an all time high. The average American 15 years of age and older were drinking close to 7 gallons of pure alcohol a year (2)! That is nearly three times the amount we consume today.
The temperance movement and prohibition were the result of this excessive alcohol use. The laws against making and selling alcohol almost stopped the Tennessee whiskey business for good. But there were two Tennessee whiskey companies that recovered, Jack Daniel's and George Dickel (and later on others reopened as well) (1).
How is Tennessee Whiskey Alcohol Made?
There are certain guidelines that separate Tennessee whiskey from other types of whiskey and bourbon. The whiskey must be distilled in Tennessee from at least 51% corn. It must be aged in new charred white oak barrels and undergo filtering through the Lincoln County Process.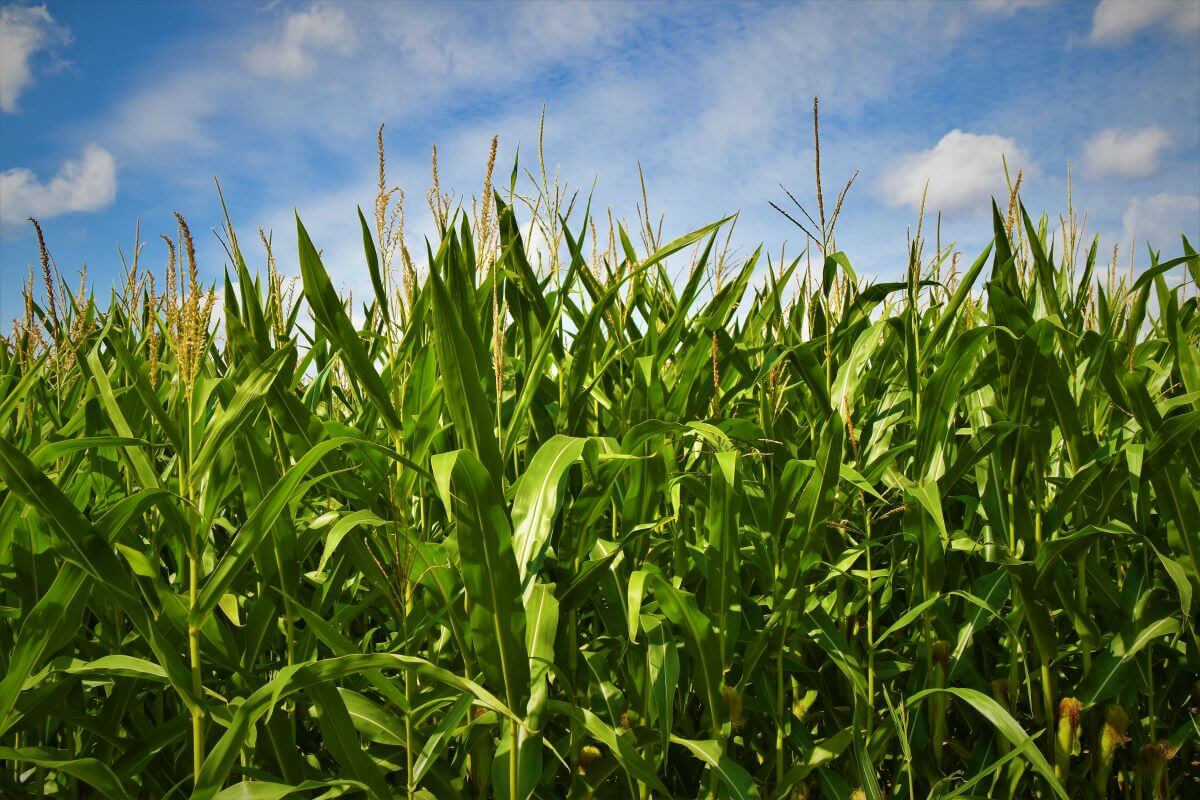 Step 1: Mashing
The whiskey making process starts with mashing.
Mashing releases the sugars from the grain. Tennessee whiskey mash is made from at least 51% corn and the remaining may be from rye, barley, or wheat (3, 4).
The mash is made by grinding up the grains, putting them in a large tub with hot water, and mixing them until they are a porridge like consistency. Mashing is complete once as much of the sugars have been released as possible.
The mash then moves on to the fermentation process.
Step 2: Fermentation
The mash is mixed with yeast. The microorganisms from the yeast eat up all the sugars from the mash and produce alcohols (6). The fermentation process takes about 48-96 hours.
Different strains of yeast and fermentation times result in different whiskey flavors.
Now on to….
Step 3: Distillation
Fermentation produces different kinds of alcohols (such as ethanol and methanol). Ethanol is the alcohol we want whereas methanol is toxic (6).
Distillation separates these different chemicals and other volatile compounds based on their boiling points. At the end of distillation, the amount of ethanol increases from 5-10% to up to 40-50%.
The stills used during distillation are usually made from copper or contain copper linings to make sure only the desired aromas and flavors end up in the whiskey.
Step 4: The Lincoln County Process
The Lincoln County Process is what makes Tennessee whiskey different from bourbon whiskey.
Before it is left to age, the whiskey is filtered through sugar maple charcoal (7).
The charcoal takes out some of the bite of the whiskey which causes a more mellow and smooth texture and flavor (8). This is why it is also known as charcoal mellowing.
Step 5: Maturation
Finally, the aging process is the last step of whiskey production. This is the step that really makes each whiskey product unique.
Whiskey begins the aging process as a clear spirit. It gets its color and flavors from the wood barrels that it's aged in.
A requirement for Tennessee whiskey is that it is aged in new charred oak barrels. The oak gives the whiskey slight flavors of vanilla, cherry, and spices (9). Charring the barrels with a flame change the flavors of the whiskey in two ways. First, the charring helps filter any additional impurities which may result in unwanted flavors. Second, it makes the finished product toasty and caramelized.
There is no set minimum amount of time that the whiskey must be aged for unless it is classified as straight (two years) or bottled in-bond (four years) (10).
---
What Does Tennessee Whiskey Taste Like?
Thanks to charcoal mellowing Tennessee whiskey tastes a little lighter and smoother than bourbon. Each brand of Tennesse whiskey will taste a little different than the next but common flavors include vanilla, oak, caramel, and charcoal.
---
Tennessee Whiskey Tasting Guide
Here are some tips for your next whiskey tasting event.
– Drinkware
There are several options when it comes to what whiskey glass to use.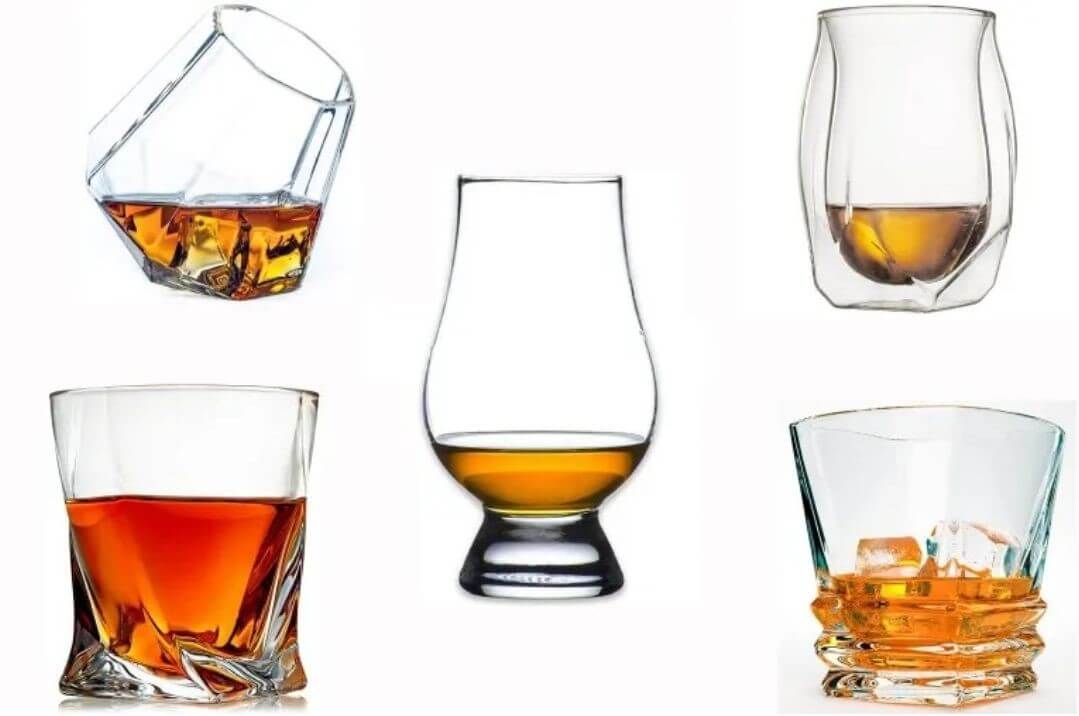 The type of glass impacts the whiskey drinking experience. Most whiskey glasses have a bulbous bottom to allow for swirling the whiskey which concentrates the aromas. They commonly also have a more narrow top to assist with nosing. For a complete guide on the best whiskey glass for you check out Men's Journal.
– Appearance
The longer the whiskey has been aged results in a darker color and often a richer flavor (11).
– Scent/Nosing
Gently swirl the whiskey in the glass and carefully nose it. Whiskey is typically 40% ABV so you must be careful not to overwhelm your senses. Smelling is important since about 80% of our taste comes from our sense of smell (9).
– Taste
Sip a small amount and hold it in your mouth for a few seconds to allow for a full flavor experience before swallowing.
– Add water or ice
Adding a little water may help you taste different flavors while also diluting the higher alcohol content (11). When sipping a full glass, add ice to slowly dilute the whiskey.
Popular Brands of Tennessee Whiskey
---
Jack Daniel's
Jack Daniel's is the best selling and most well known whiskey brand in the world and as a result Tennessee whiskey is the most popular type of whiskey worldwide. It is also a best budget pick. The Old No. 7 is their best seller and flagship product.

George Dickel
George Dickel is the second best selling Tennessee whiskey brand and also one of the top rated having received several awards.
---
Benjamin Prichard's
Benjamin Prichard's is the only Tennessee whiskey that is exempt from the Lincoln County Process. It is a fifth-generation liquor using the original recipe of Benjamin Prichard. Their distilling techniques date back to the Civil War era which include using small pot stills and white corn whereas most whiskeys are made from yellow (12).
---

Nelson's Green Brier
Nelson's Green Brier distillery was shut down with prohibition and remained closed until the Nelson brothers revived the family business. The award winning 108 label was named so for the 108 years when the distillery was closed down. Similar to Jack Daniel's, it has a great price point and is an excellent choice for sipping.
---
Uncle Nearest
The production of whiskey has a long, rich history and Uncle Nearest is no exception. This brand was inspired by Nathan "Nearest" Green who was the first African American master distiller and taught Jack Daniel how to distill whiskey (13). The Lincoln County Process was used by Nathan Green and originated in slave communities.
For a complete list of distilleries check out The Tennessee Whiskey Trail.
Flavors
The popularity of flavored vodka has made it's way to whiskey. Today you can purchase almost every imaginable (and even unimaginable) flavor of whiskey from Mango Habanero to Salty Watermelon to our favorite Peanut Butter (check out our blog post for our favorite recipes using peanut butter whiskey).
---
Signature Cocktails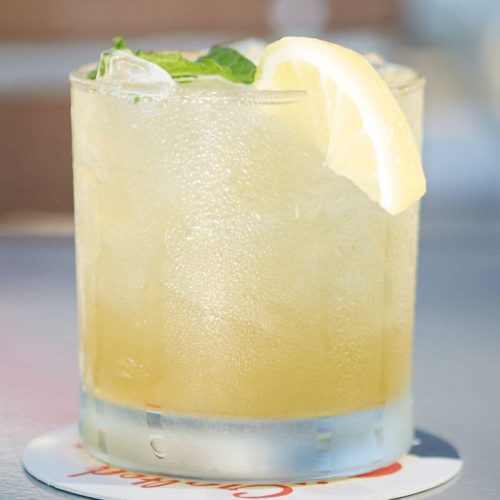 Lynchburg Lemonade
Lynchburg Lemonade is typically made with Jack Daniel's Tennessee whiskey. It is named after Lynchburg, Tennessee where the Jack Daniel's distillery is located.
Ingredients
1

shot

Tennessee whiskey

Jack Daniel's Old No. 7 if you are being authentic to the recipe

1

shot

triple sec

1

shot

sour mix or lemon juice

4

shots

lemon lime soda
Instructions
Pour all ingredients into a glass, mix, add ice, and enjoy!
Tennessee Whiskey & Coke
Whiskey and Coke is a classic American cocktail.
Ingredients
1-2

shots

Tennessee whiskey

Coke
Instructions
Fill a glass 1/2-3/4 full of ice

Add 1-2 shots Tennessee whiskey

Fill remaining glass with Coke
Tennessee Whiskey & Ginger
This is a refreshing drink perfect for summer nights.
Ingredients
1-2

shots

Tennessee whiskey

Ginger Ale
Instructions
Fill a glass 1/2-3/4 with ice

Add 1-2 shots of whiskey and fill remaining glass with ginger ale
---
Now that you are a Tennessee whiskey aficionado, time to plan your next Tennessee vacation and what better place than Gatlinburg where you can taste some of the local whiskeys.