Blue Ridge, Georgia is a quaint town nestled in the Blue Ridge Mountains. It was named one of The South's Best Mountain Towns by Southern Living in 2020, 2021, and 2022.
---
Getting to Blue Ridge
Blue Ridge is in Northern Georgia and is accessible by car to most of the Southeast. It is located 90 miles north of Atlanta and is just minutes from the Tennessee-Georgia state line.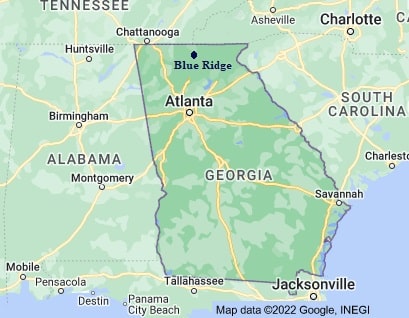 ---
Weather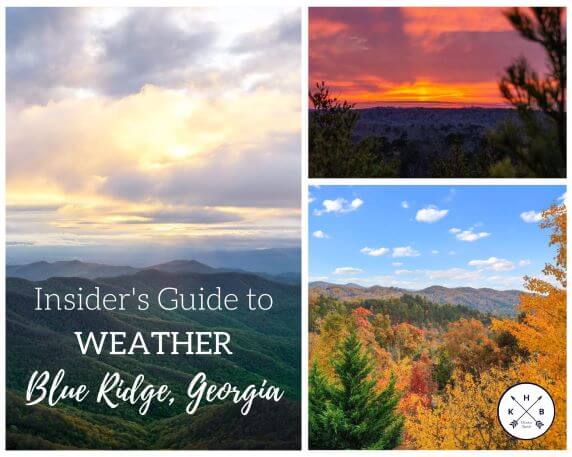 Blue Ridge delivers warm, muggy summer months, and short, cold winter months with little snowfall. Visit the Blue Ridge, Georgia Weather page for more information on what to expect and when to plan your trip.
---
Entertainment and Activities
Downtown
The town of Blue Ridge, Georgia was established as a railroad town and a center for business. With the railroad depot centrally located downtown, people would ride the train to the city to enjoy a meal and stroll to the pure mineral springs. Visitors still enjoy these pastimes as well as admiring all the shops, restaurants, and galleries that this small town has to offer. Visitors can also enjoy the city by meandering on the Historic Walking Tour.
---
Wineries and Breweries
Northern Georgia offer ample opportunities for visiting vineyards and breweries. Soak up the mountain air, listen to live music, play board and lawn games while enjoying your favorite beverage. For a complete list of wineries and breweries in the area click HERE.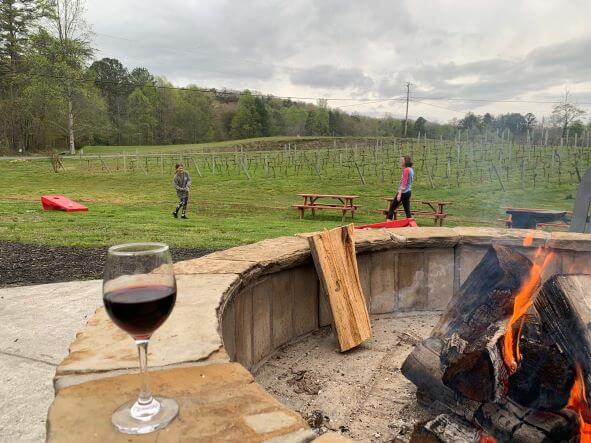 ---
Hiking
There are over 300 miles of hiking trails and 106,000 acres of Chattahoochee National Forest including 16 waterfalls. There's enough ground to find a hike that suits everyone's abilities and desires. Download the AllTrails app to search for hikes based on ease, length, and location.
---
Blue Ridge Scenic Railway
Board the Blue Ridge Scenic Railway via the historic depot downtown, wind along the Toccoa river, and explore the twin towns of McCaysville, GA and Copperhill, TN. Stand in two places at once by straddling the state line where Georgia ends and Tennessee begins.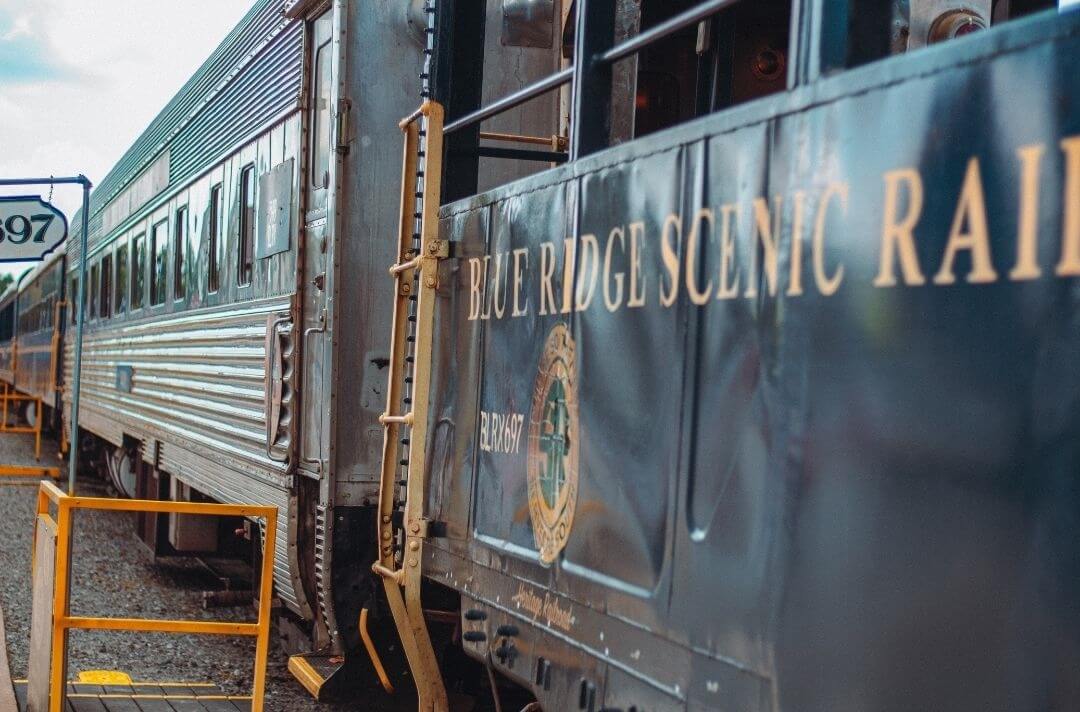 ---
Golf at Old Toccoa Farm
Set up a tee time at one of Link's Magazines 10 Must-Visit Public Golf Destinations for 2022. Old Toccoa Farm is a Bunker-Hill designed course with 125 acres of ridges and meadows and spectacular views.
---
Mercier Orchards
Mercier Orchards is the largest orchard in the South. It is family and veteran owned and operated. Visit the orchards for u-pick produce in season, a walking or tractor tour of the orchards, smell the sweet scent of baked goods being prepared, participate in wine and hard cider tastings, shop in the market, or enjoy a meal in the restaurant.
---
Water Fun
Cool off during the hot summer months with a little fun on Lake Blue Ridge or the Toccoa River with endless opportunities of boating, kayaking, rafting, tubing, and swimming.
---
Fishing
Fish in the Trout Capital of Georgia! Fannin County is home to 100 miles of trout streams. Enjoy fishing on the Toccoa River, Rock Creek, Copper Creek, and Noontootla Creek.
---
Freedom Railbikes
Leave the historic train depot in downtown Blue Ridge to begin an exciting 5.5 mile journey pedaling through the tall Georgia pines passing by creeks, ponds, vineyards, a covered bridge, and beautiful cabins. Blue Ridge, Georgia is only one of two locations where you can ride the freedom railbikes.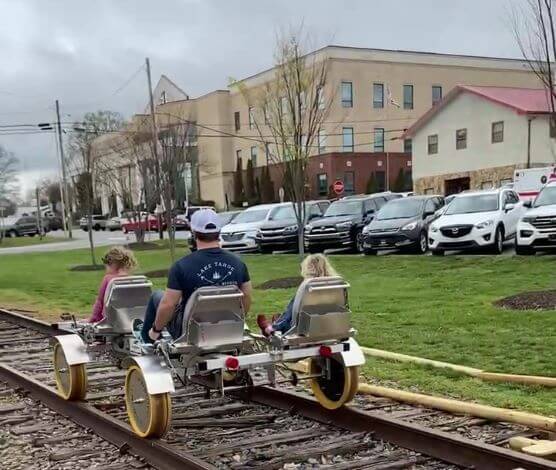 ---
Festivals and Events
Northern Georgia is host to a number of annual events such as the Apple Festival in Ellijay. Click HERE for a complete list of special events in the area.
---
Restaurants
There are numerous delicious dining options in Blue Ridge. Some of the best are right downtown. Visit our Insider's Guide to Dining.
---
Accommodations
Whether you are traveling as a family, a girls weekend getaway, a guy's fishing weekend, or a couples retreat you will find the perfect cabin, hotel, bed and breakfast, or campground for the occasion.
If you are looking for a comfortable, secluded cabin close to all the area's attractions then we would love to have you stay with us at Choctaw Mountain Lodge.