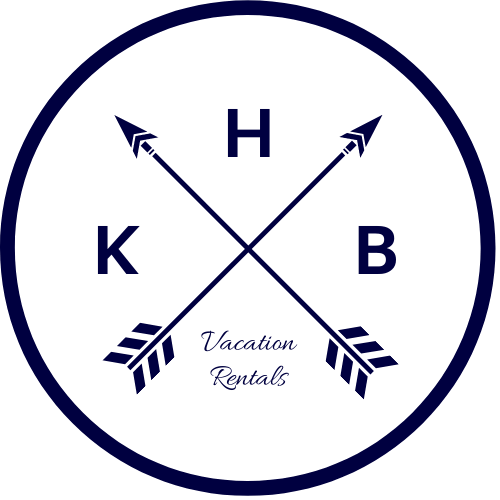 ---
Get To Know Us
At KHB Vacation Rentals, we understand the details of your vacation and particularly where you choose to stay can either make your time more enjoyable or leave you with a headache.
Tell us if this scenario sounds familiar.
You have been planning the PERFECT vacation for months. You've spent hours searching the internet for the best place to stay, most exciting attractions, and restaurants that will provide an unforgettable dining experience.
Finally, after a long, exhausting trip full of delays, you make it to your destination. It's time to make yourself at home, relax, unwind, and enjoy time away from your busy, hectic lifestyle.
You walk in expecting to find a warm, inviting, cozy home only to realize that the description is not what you envisioned. The location was misleading. It is not a convenient, short drive from all the local attractions. The kitchen isn't adequately stocked for you and your guests. The charming pictures you saw online fall flat in person. Lastly, the home does not look professionally cleaned, however, you are still charged a hefty cleaning fee.
If you have traveled before then we are willing to bet you have come across a similar situation a time or two just like we have.
As a result, we strive to ensure our vacation homes provide superior comfort, attention to detail, thoughtfulness, and relaxation. They are meticulously cleaned prior to your arrival. They are stocked with everything you need to make your stay enjoyable. And above all, the pictures and descriptions of our homes are true to reality. No more taking chances on vacation rentals. What you see is what you get with KHB vacation rentals.
Ready to explore with us?
Check out our vacation rental homes.
Thank you for visiting our site. Now it's time to show you who the real people are behind the business.
We are the Smith Family and we own and operate KHB Vacation Rentals.
In 2019, after a breast cancer diagnosis we decided to re-evaluate our priorities in life. We wanted less time working at stressful jobs. More importantly, we wanted more time having fun and making memories with our family.
This business allows us more freedom to travel, more time together, and the ability to help make your vacations more memorable.
We (Adam and Jennifer) live in Michigan with our three daughters, Kinsley, Hadley, and Brecklyn who keep us busy with school, dance, and gymnastics. In addition, our family loves to hunt together and the girls share our love of traveling.
We have worked hard to make sure our family and yours will be comfortable in our vacation homes. Safe travels!
The Smith Family – Adam, Jennifer, Kinsley, Hadley, and Brecklyn