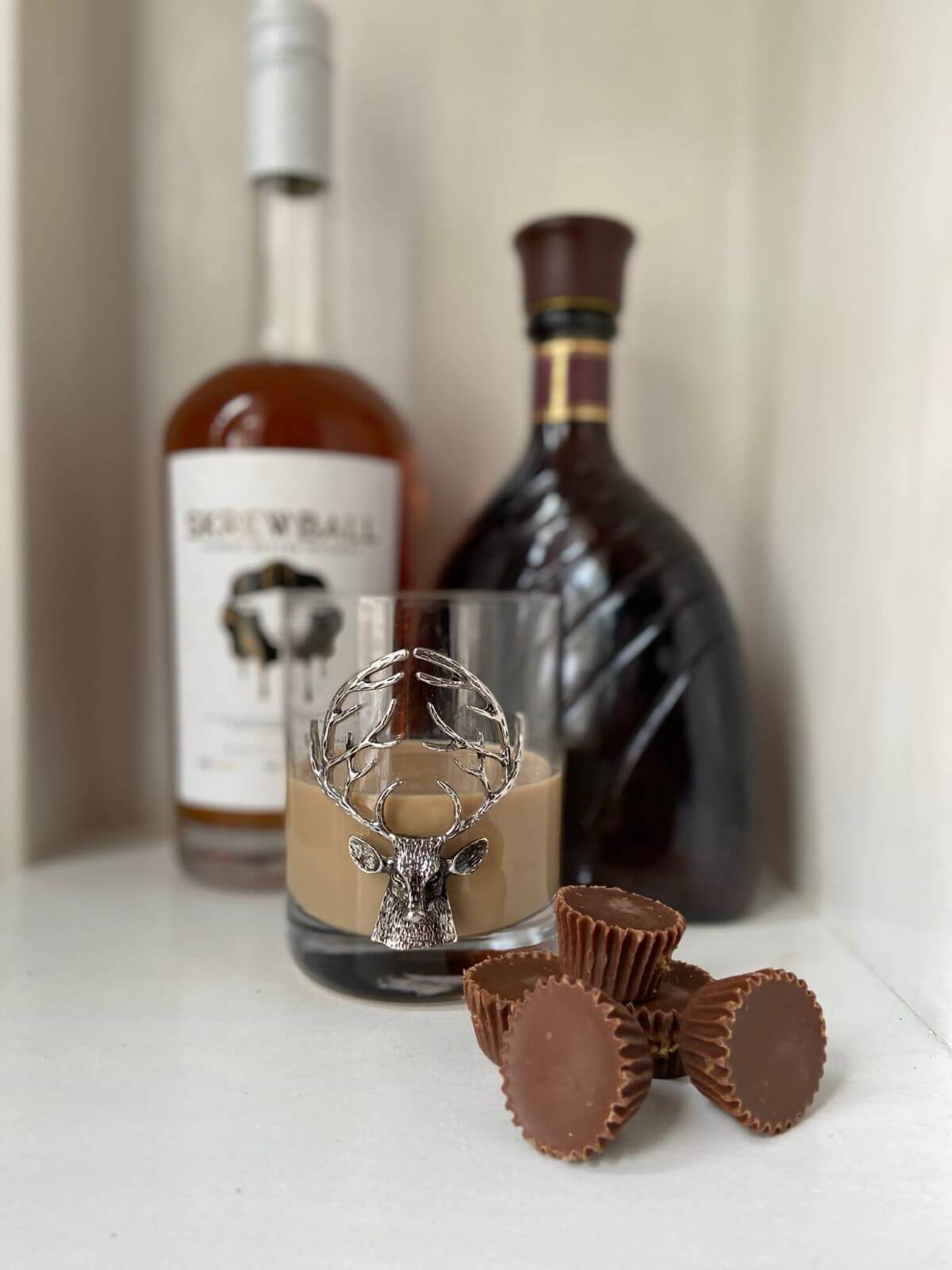 Peanut butter whiskey drinks?
Yes, you just read peanut butter and whiskey together.
Although, it's not an iconic combination like peanut butter and jelly or perhaps the best combination in the world (peanut butter and chocolate, obviously) don't discount this unlikely pair.
This post will discuss how peanut butter ended up in whiskey, what it tastes like, different brands that are available, and saving the best for last how to make some delicious peanut butter whiskey drinks.
How was peanut butter whiskey created?
Skrewball is the original peanut butter whiskey brand (1). It was first launched in 2018 from San Diego, CA. A passionate bar owner decided to combine two of his favorite things in a shot. Soon his peanut butter whiskey shot became a best seller and he and his wife ventured to turning it into a whiskey brand.
By 2020, at least two other distilleries started producing their own peanut butter whiskey, Hard Truth Distilling Co, and Ole Smoky Distillery (2). Now when you search peanut butter whiskey, about a dozen different brands come up in the search results such as Sqrrl, Sheep Dog, and Bird Dog .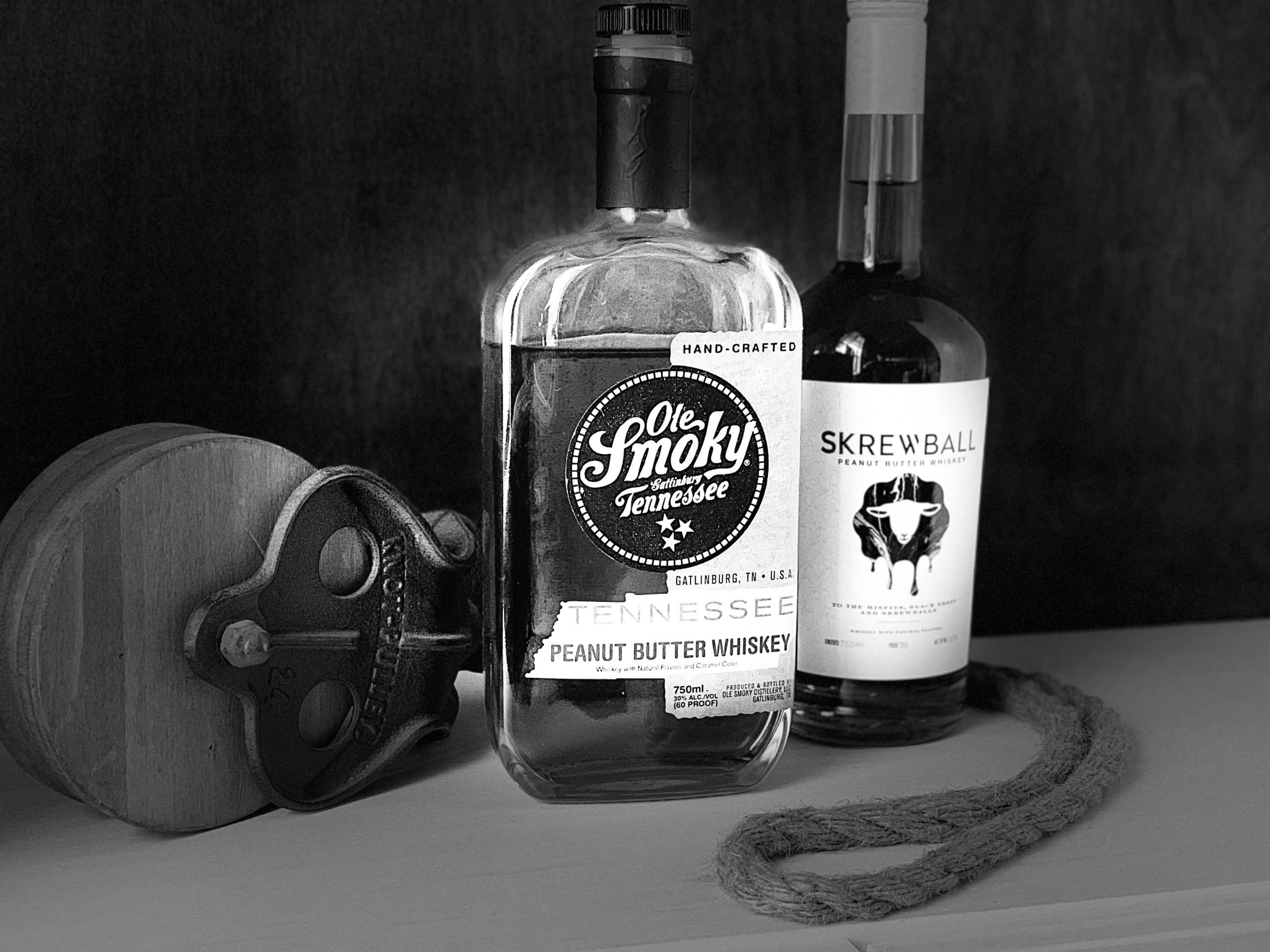 What does peanut butter whiskey taste like?
It tastes exactly like it sounds. It starts off with a smooth, creamy peanut butter flavor and ends with the warmth and burn of a whiskey. But, it depends on what brand you try. Each is going to have it's own unique taste profile and some taste a bit more like butterscotch than peanut butter.
If you don't like whiskey (like me), don't let that you shy away from trying this unusual flavor combo. Surprisingly, you might just find that you like it.
Who makes peanut butter whiskey and where can I buy it?
Skrewball of San Diego – The original maker of peanut butter whiskey. It has won several awards including Best New Product at 2020's Market Watch Leaders Awards and the Best Flavored Whiskey Award at the New York World Wine and Spirits Competition (1). It is 70 proof and made using real peanuts. Skrewball can be purchased at retailers nationwide or online. Please visit their website for a complete list of locations.
Hard Truth Distilling Co. of Nashville – Their peanut butter whiskey is described as sweet and salty. It captures the creaminess of roasted peanuts paired with aged straight Bourbon whiskey. It is 70 proof and they recommend sipping it over ice. Check their Spirit Finder on where to get your hands on their whiskey in an establishment near you.
Ole Smoky Distillery of Gatlinburg – They describe their Tennessee peanut butter whiskey as being similar to a peanut butter cookie. It's the creamy, rich peanut butter flavor with a kick. It is 70 proof. It can be purchased at local retailers or online. Check their website for more info.
There are about a dozen other producers of peanut butter whiskey with a few additional mentioned above.
Drinks
Now on to the fun part and probably the total reason that you are here. The peanut butter whiskey drinks!
I feel like the possibilities are endless because peanut butter can go with just about anything but here are a few of our favorites. Let us know what you think! (And remember the following is for adults 21 and up only to enjoy responsibly.)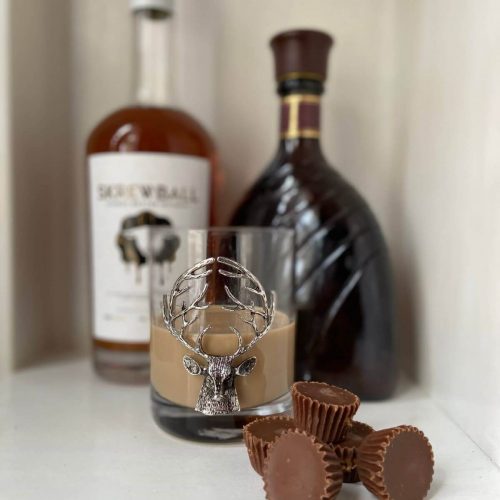 "Reese's" Peanut Butter in a Cup
Peanut butter and chocolate with the kick of whiskey.
Ingredients
1

shot

peanut butter whiskey

or even better if you have peanut butter chocolate whiskey

2

shots

chocolate liquor

1.5

shots

milk
Instructions
Mix in your favorite whiskey glass and enjoy!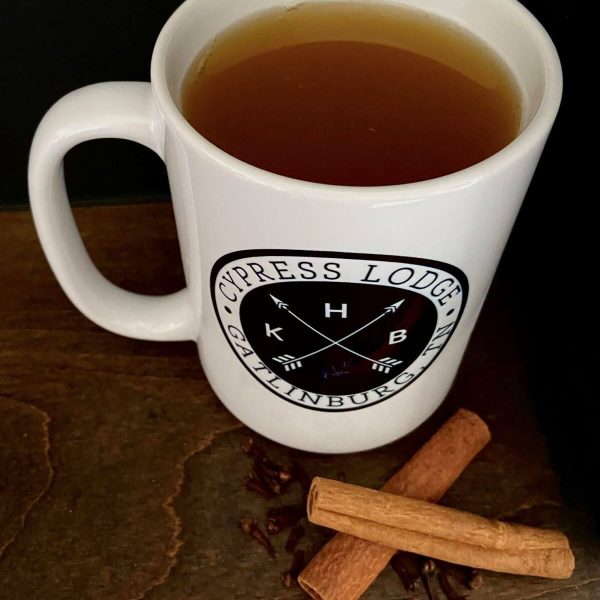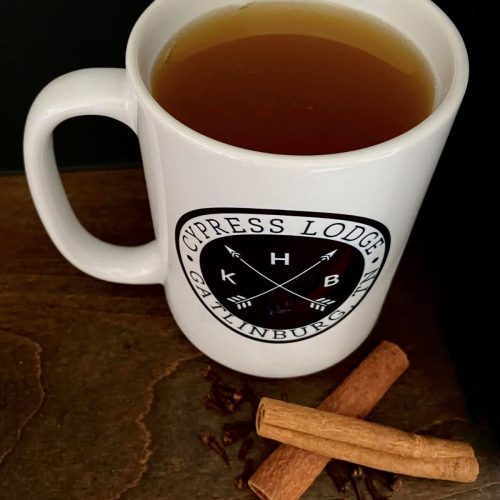 Warm Peanut Butter Whiskey Apple Cider
The warmth from this drink is perfect on a cold night.
Ingredients
6

cups

apple cider

2

cinnamon sticks

1

tsp

whole cloves

1

tsp

whole allspice berries

6

shots

peanut butter whiskey
Instructions
Add the apple cider and spices to a saucepan.

Warm over medium heat to desired temperature.

Stir in the peanut butter whiskey.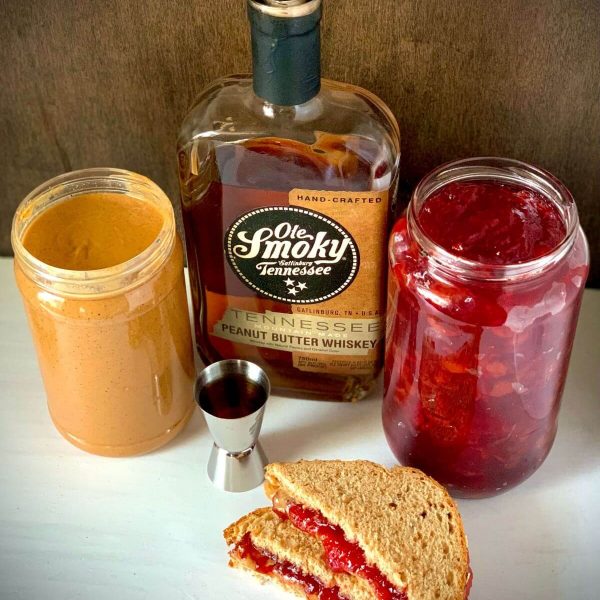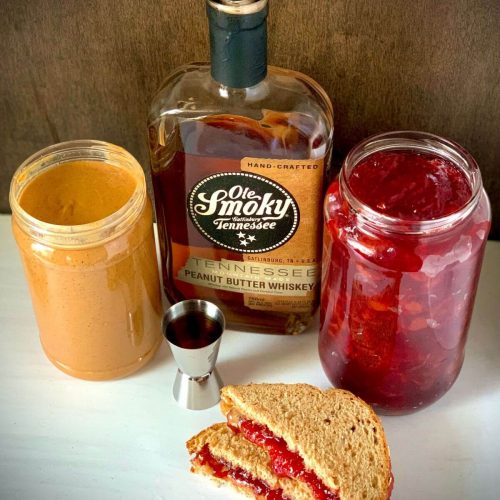 Not Your Mom's PB&J
This peanut butter and jelly comes crustless and with a kick.
Ingredients
3/4

shot

peanut butter whiskey

2

splashes

tart cherry juice
Instructions
Mix in a shot glass and enjoy!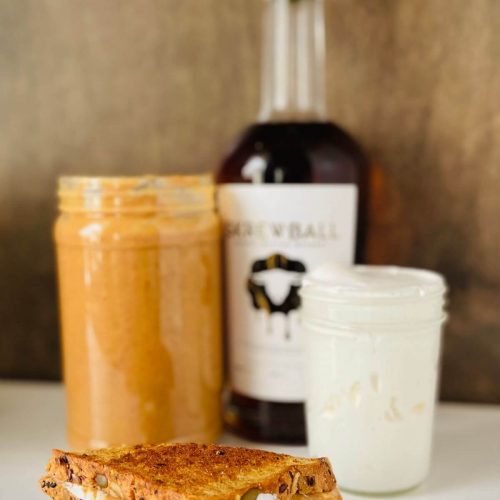 Flutternutter Sipper
If you have never made a grilled fluffernutter sandwich you are missing out! The outside is two buttery, crispy pieces of bread with gooey peanut butter and marshmallow fluff on the inside. We recreated this amazingly delicious sandwich in a glass.
Ingredients
3/4

shot

peanut butter whiskey

2

splashes

marshmallow simple syrup
Now that you know all about peanut butter whiskey, read our next blog post about Tennessee whiskey.
Tag us on social media @khbvacationrentals and let us know which drink is your favorite.
---
Book your next getaway to our Gatlinburg, TN Cypress Lodge and sample some peanut butter whiskey while you are there.